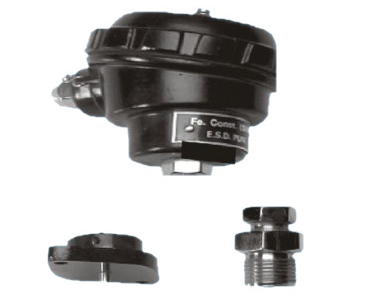 SE Thermocouple Heads
These heads are die caste in LM 6 Aluminium and coated with epoxy powder in different colours suitable for Pt-100 and Thermcouples.
Features
Aesthetic looks
Sturdy and durable
Choice of colours
IP 65 protection class
Chain to hold cover
Threading /hole options
Available options ( others on demand)
1.Pipe entry –½" or 3/4" BSP, M10 threading ,6/12/19 mm plain hole.
2.Cable entry-1/4 " or 1/2 "BSP, ½"ET.
3.Colour –Seimens grey, Black, Red or Silver
Flameproof CMRS certified heads on demand.